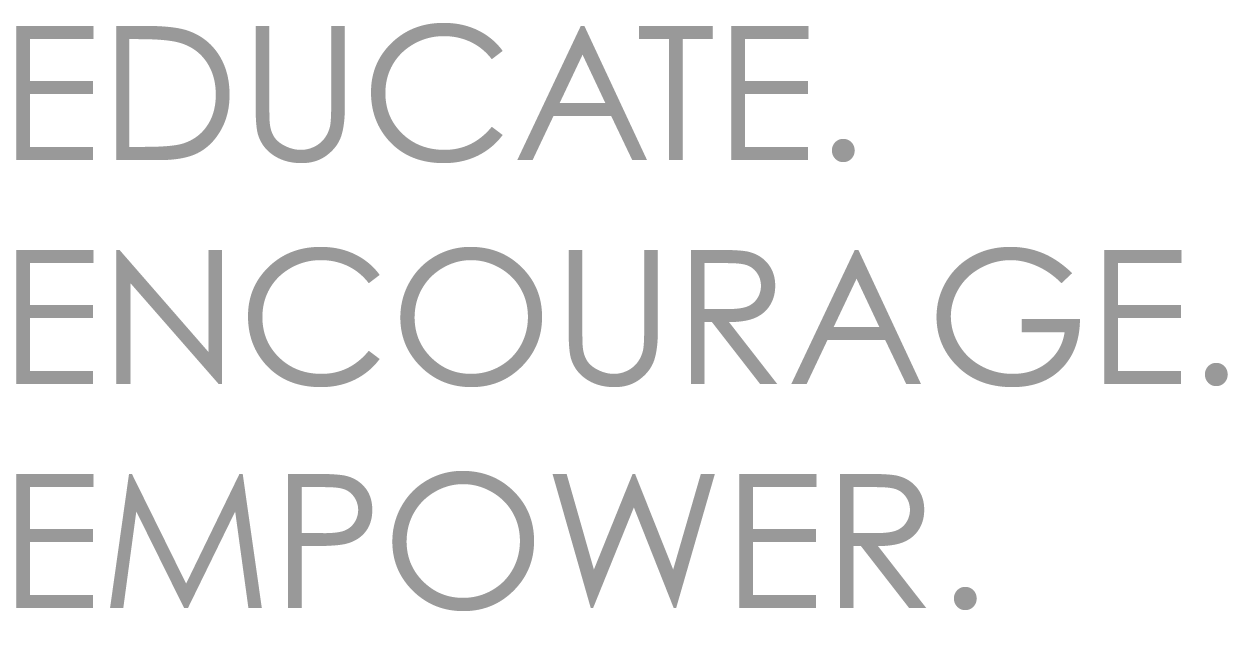 Kim welcomes the opportunity to share her story and her message of hope and healing. Her powerful story and eloquent style resonates with individuals, women's groups, leadership teams, law enforcement, and civic groups alike.
Everyone has a hurt that hasn't quite healed; join Kim in empowering them to find hope and begin again.
Handcuffed: Lived to Tell
'Lived to Tell' shares the experience of survival, of turning tragedy to triumph, after Kim broke free from the handcuffs that bound her to her captors.  Everyone faces adversity in life. Kim's heartfelt explanation of the journey to overcome encourages women & men alike as they meander through the muddy waters called life.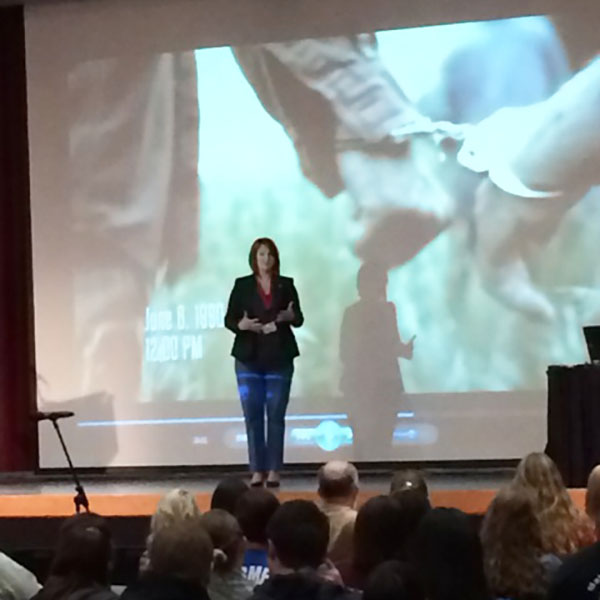 A Story of Hope & Healing: If I can do it, so can you.
A heart wrenching story that begs the listener to ask "when something bad happens, am I wounded or am I a warrior?" Listen as Kim weaves the details of unimaginable hurt into a story of chosen triumph. A Story of Hope & Healing forces you to the edge of your seat as you learn about Kim's journey to heal from a loss so severe that it seemed easier to die than it was to live.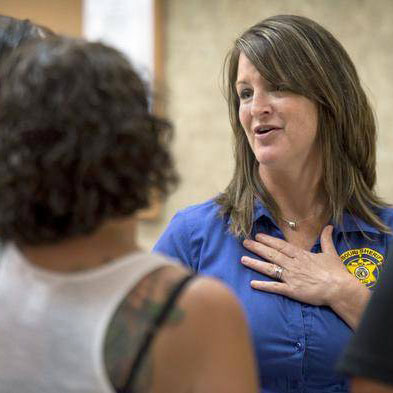 Stolen in the Dark: How three police agencies showed Kim the Good, the Bad & the Ugly
Recognized for her honest understanding of the challenges first responders face when dealing with crime victims, Kim shares how her life was changed by the actions of police after the brutal kidnapping and rape nearly took her life. Meant to instruct, inform and inspire, Kim's recount of more than 15 hours in captivity by a gang of four thugs leaves room for laughter and a few tears but most importantly, a new way of thinking about those hurt by crime.

Kim Case is one of the most incredible people I have ever had the pleasure to meet. Her story is not told because of what has happened to her but by her ability to make the world a better place because of her experiences. I have only known Kim for a year but every time you see or hear from Kim it is a gift. She makes everyone around her better. I wish I had her strength when it comes to adversity.
J. Ripley
You rock!  I can't thank you enough for sharing your knowledge with my many Graduate and Undergraduate classes through the years. No one presents and represents the issues of sexual assault survivors better than you.  You are truly inspirational to me!  I can't think of a stronger, more passionate, more caring and more positive individual.  Your knowledge on the topic and ability to smoothly interface with law enforcement as a victim's advocate is impressive.
B. Kreisel, Ph.D.
Her story is incredible, to be certain. Her delivery of the story is compelling. But her strength, beauty, wisdom, determination and compassion for sharing is an inspiration to me and to all of the victims whose lives she has indelibly touched.
J. Dandurand
Kim, I just wanted to say you're an incredible person and an inspiration, you do such an amazing job not only helping people but also showing that your past doesn't have to dictate your future, it's people like you that inspire me to never give up, Thanks for all the amazing work you do.
Rebecca
I am amazed at the amount of information you provide your attendees. I had more than a few tears while listening, yet, I saw the hope and determination you exhibited then and now. As a professor of a criminal justice, I've been honored to host you at state conferences and in my graduate classes speaking of your journey and your desire to help other victims become survivors. Listeners get a view of your heart. Your courage, hope, and love inspire us all.
J. Laster, Ph.D., J.D.
Invite Kim to speak at your next event by completing the form below. To schedule an interview or TV/Radio appearance, please go to the media page.